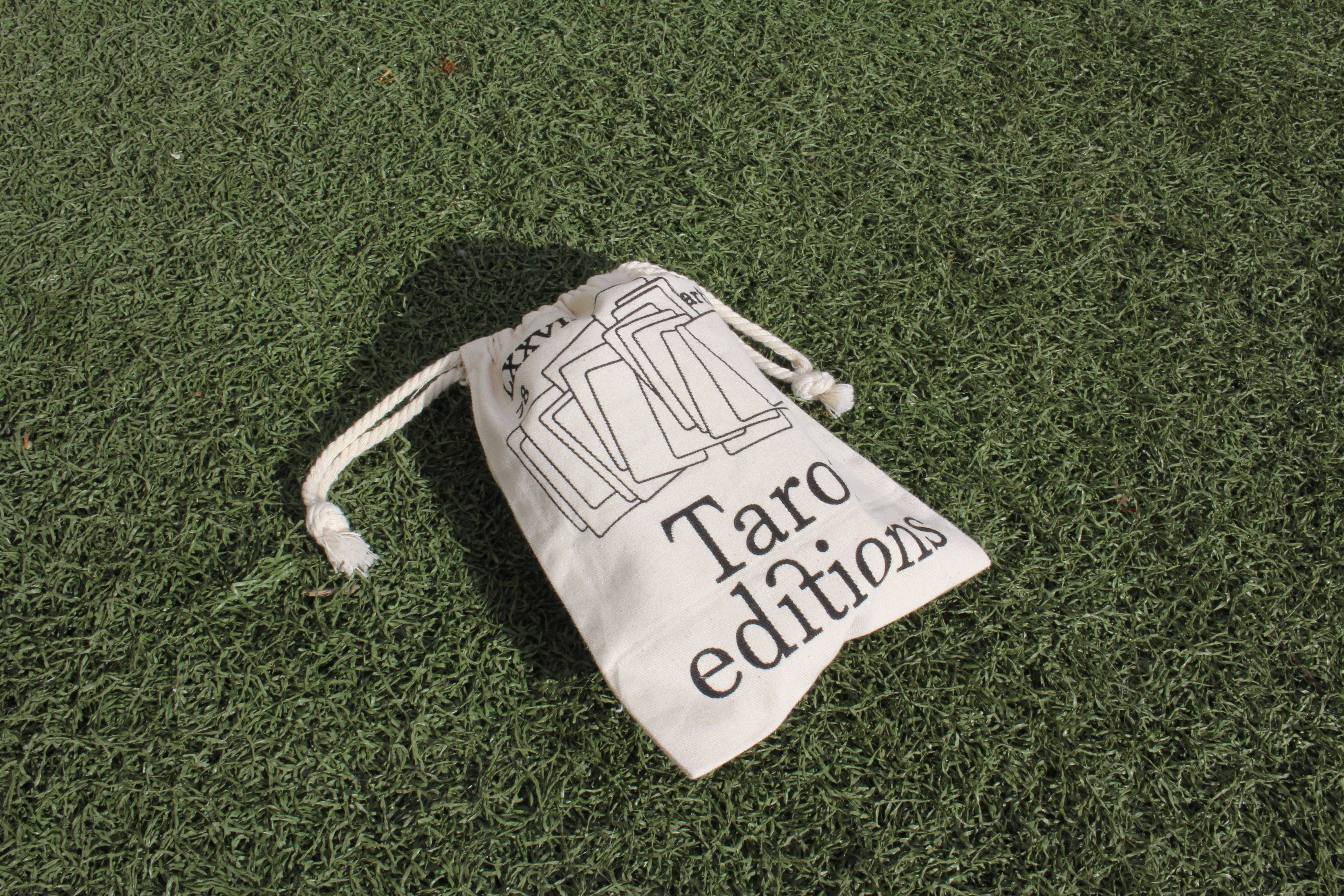 TAROT EDITIONS
Afgelopen zomer van 2020 stuurden we 78 blanco tarotkaarten naar 78 in België gevestigde kunstenaars. Elke kaart werd zorgvuldig geselecteerd op basis van de betekenis, afbeelding en de overeenkomsten van de kaart met de specifieke kunstenaarspraktijk. Iedere kunstenaar werkte een eigen interpretatie uit op de lege kaart waardoor er een Tarot kaartspel is ontstaan, bestaande uit 78 kleine kunstwerken. Van
2 april tot 25 april
zullen deze originele kaarten te zien zijn tijdens de tentoonstelling in 019 in Gent. Tijdens dit toonmoment is er de mogelijkheid om zelf tarotkaarten te leggen en is Tarot editions voor het eerst te koop.
Last midsummer, we sent 78 blank tarot cards to 78 artists based in Belgium. Each card was carefully selected according to the meaning, the pictorial image of the card and the similarities with the specific artist's practice. Now, almost six months later a Tarot card deck has formed consisting of 78 small works of art. In the coming months, these original cards will be on display at the exhibitionin where you can also purchase your own Tarot editions.
If you want to visit, PRESS
HERE
:
BUY AN EDITION
Tarot editions bestaat uit een set van 78 gereproduceerde en hoogwaardig gedrukte tarotkaarten en een tarotgids die samen kunnen worden opgeborgen in het stevige katoenen gezeefdrukte zakje. De editie wordt in een oplage van 250 uitgebracht en kost €35. De editie is enkel te koop tijdens de tentoonstelling.
The Tarot edition consists of a high-quality reproduced Tarot deck and a Tarot guide that can be safely stored in a sturdy cotton screen printed pouch. The edition will be released in an edition of 250 and costs €35. The edition is only for sale during the exhibition.
TAROT - THE GAME
Het tarot is een kaartspel waarbij de vraagsteller persoonlijke vragen stelt over het verleden, het heden en de toekomst. Iedere kaart heeft een specifieke betekenis. Door een bepaald patroon te leggen, ontvouwt er zich een antwoord op je vraag. Er zijn mensen die denken dat de kaarten een mystieke kracht bezitten maar wij geloven vooral dat het een medium vormt om een dieper gesprek aan te — durven — gaan. Zo ontstaat er een (groeps)gesprek waarbij het mogelijk wordt om eigen zelfgekozen onderwerpen tot in detail te bespreken. Iedereen kan Tarotkaarten leggen, ongeacht je kennis over het spel.
Tarot is a card game in which the questioner asks personal questions about the past, the present and the future. Each card has a specific meaning. By laying a certain pattern, an answer to your question unfolds. There are people who think that the cards behold a mystical power, but we believe that it is a medium to start a deeper conversation. A dialogue/multilogue in which it becomes possible to discuss self-chosen topics in detail. Anyone can play Tarot cards regardless of your knowledge of the game.